Shower Doors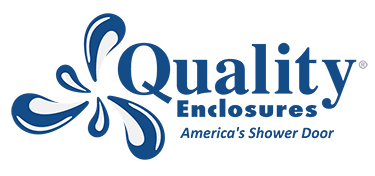 Unsurpassed in Beauty & Appearance
Jasco shower doors and enclosures are available in a wide variety of styles and finishes, bringing practical functionality and charming design to your bathroom. We carry Frameless, Semi-Frameless and Framed shower door options.
Heavy Glass Frameless Shower Doors
Heavy Glass Frameless Shower Enclosures are an excellent choice for a clean look with elegance and class! The combination of the highest quality material and excellence in workmanship assures a beautiful shower enclosure that will be enjoyed for many years to come.
Deluxe Semi-Frameless Shower Doors
Deluxe Semi-Frameless Shower Enclosures are one of our most popular choices. The low profile framing, paired with the slender look of the semi-frameless door, mimics the look of a heavy glass enclosure at a lower cost. We pride ourselves in using only high quality materials that assure a high quality finished product.
Framed Shower Doors
Framed Shower Enclosures provide superior strength and durability and are beautiful addition at a more economic cost. Framed units are several styles.
Quotes & More Information
To get a quote or more information about Shower Doors, especially for homeowners and contractors in the Long Island, NY area, please contact us or use the easy form in the right column. We look forward to helping you turn your project plans into a reality.