About Jasco Window & Door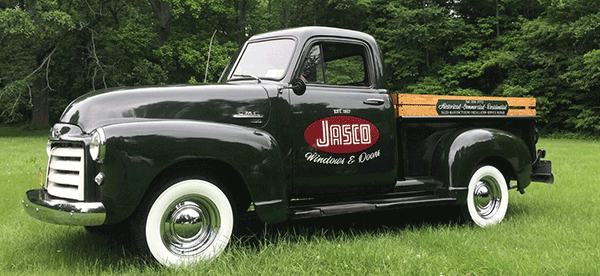 "The High Road to Service is Traveled with Integrity, Compassion and Understanding... People Don't Care How Much We Know Until They Know How Much We Care."
Jasco is a family owned and operated company that has been serving home owners and professional contractors since 1957. We distribute and install all types of windows & doors.
Jasco has a team of professional installers that have years of experience replacing windows & doors. Our sales staff consists of qualified, trained experts that understand local weather conditions & building code requirements. We provide the details that are necessary for a professional installation. We offer one of the widest selections of styles in the industry to compliment your home and to add to its property value.
Replacing old windows with Jasco Energy Star qualified windows lowers household energy bills by 7-15 percent. Lower energy consumption also reduces greenhouse gas emissions from power plants and shrinks a house's carbon footprint.
For top performance and long lasting, carefree beauty, security and value for your home, visit our showroom and have our advanced-design energy star windows & doors installed today.
Our Expertise
Some of our specialties include Architectural Windows & Doors, Commercial Windows & Doors, Light Commercial Windows & Doors, Residential Windows & Doors, Commercial Offices, Apartments, Condos, Historical Buildings & Homes, Governmental & Non-Profit Buildings, Hospitality & Healthcare Facilities, Schools, Places of Worship, Funeral Homes, Single-Family Homes, and Multi-Family Homes.

Jasco is Eco-Friendly
Here at Jasco we take environmental concerns seriously. All project refuse is recycled properly. Glass, wood, steel, vinyl, aluminum and other material left-overs are reused or recycled to the fully extend possible. We're proud that all of our products, caulking, paints and stains are eco-friendly, non-toxic and EPA approved.
We offer financing