Roundtop Doors
Available in aluminum and steel and crafted to custom fit your entryway, our roundtop and arch top doors sport a wide varirty of styles and colors that bring unique beauty to your home.
Color Options
Our roundtop door paint options are state-of-the-art coatings formulated for maximum durability, UV protection, color retention and lasting beauty. The following is a list of some of our most popular color choices: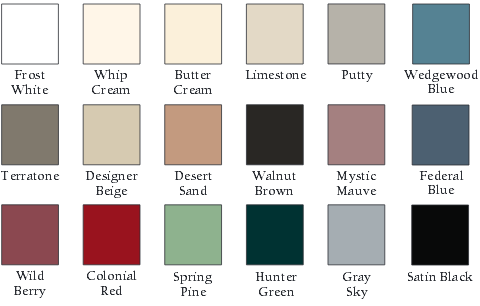 Roundtop Door Shapes

Quotes & More Information
To get a quote or more information about Roundtop Doors, especially for homeowners and contractors in the Long Island, NY area, please contact us or use the easy form in the right column. We look forward to helping you turn your project plans into a reality.